Green tea from the Yunnan province.
Sencha with crispy brown rice.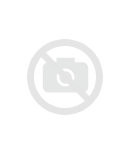 Classic green tea grown in ecological plantations in Lanxi. Its leaves are flatly pressed, slightly uneven and bright green. Lanxi Chi Shan Lake tastes fresh and has a bright infusion. It has an ECO certificate.
The name of this green tea literally means "precious eyebrows" and is associated with the unusual shape of the dried tea. Its preparation requires precise knowledge.Therefore, it enjoys gourmet widely recognized around the world.
Recommended for older people, adults and children. The youngest may be mixed with fruit juice. Has a calming effect.
Sencha has beneficial effect on digestion and blood sugar levels and reduce fat. In addition, the antioxidants contained in this tea fight free radicals that accelerate aging. This tea is recommended to drink after meals.